Monday, June 27th, 2011
Free bowling for kids. Two games. Every day.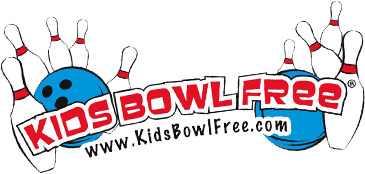 Sure, I'm not much of a bowler (understatement–I'm the world's WORST bowler), but my kids jump at any chance to get out of the house and do something different. I'm guessing yours will too.
Want more info? Go to http://www.kidsbowlfree.com/
How does it work? You, the adult, registers for a free account online (email addy is required) and select a local bowling alley. Then, after supplying name, address, email and phone, you add your children (also provide birth month and year). Print coupons (one per day per child) and take to the bowling alley that you've selected during registration.
Oh, and you'll have to click past at least a dozen pop ups advertising a special family package deal for $24.95 that allows up to four adults to bowl with the kids (shoe rental not included in the price).
That's it! For the cost of shoe rentals, you can provide your kids with hours of fun at your local bowling alley. Not a bad deal at all.
While you're sitting there, letting the kids burn off some energy, you can kick back and read a book on your Nook/Kindle. ENJOY!